SNOQUALMIE, WA – A semi truck accident has shut down traffic on the Snoqualmie Parkway at WA-202 this morning, according to a series of tweets sent out by the City of Snoqualmie.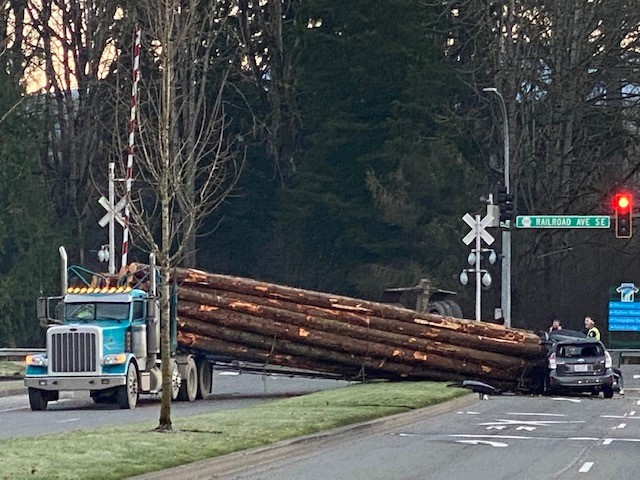 Photos of the incident show that a semi truck hauling lumber jack-knifed and collided with a grey hatchback. It is unclear whether anyone was injured.
The incident was first reported at 7:08 a.m. The crash was still blocking traffic as of 8:41 a.m.
We will update this blog should more information become available.
If you've been injured in an accident with a semi truck, you could be entitled to significant compensation. At Dubin Law Group, we've dedicated our careers to getting people like you the money they deserve for their injuries. Tell one of our experienced Seattle truck accident lawyers about your unique case during a free consultation, which you can schedule by calling 206-462-4428, chatting with us online, or filling out our contact form.